DCS WORLD NEWSLETTER 05.02.2021
05 feb 2021 • DCS World - Eagle Dynamics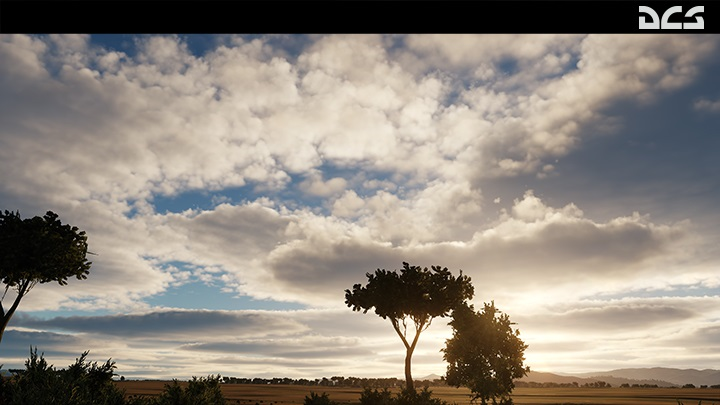 DCS WORLD NEWSLETTER 05.02.2021
Lunar - Sale


Our Lunar Sale 2021 has started and will run until the 15th of February 15:00GMT. We will also take part in the Steam Lunar New Year sale which starts on the 11th of February. Most modules are offered with a 50% discount.

Modules with a 30% discount:
P-47D Thunderbolt
The Channel
F/A-18C Hornet
F-16C Viper
A-10C II Tank Killer
Supercarrier

Exceptions:
F-14A/B Tomcat will have a 15% discount
JF-17 Thunder will be only $59.99
New Campaigns are not on sale
DCS: Syria
P-47D Thunderbolt - Livery Competition


Using the official template found here, we are holding a Thunderbolt livery contest. Only the top ten submissions will be chosen and included with the module. Your name will also be included in the official manual.

Here are some of the requirements and details:
The skin must be created using this template.
The skin can be historically accurate or fictional. However, the skin must be associated with one of the countries currently present in DCS World.

Here are instructions for saving textures with MIP levels using NVIDIA Texture Tools for Adobe Photoshop.

After submitting your file to User Files, please enter the P-47D Thunderbolt Skin Competition forum topic with a screenshot and link to your file.

The contest will run until the 5th of March. All ten winners will also receive a free copy of DCS: Mosquito FB. Mk. VI when it releases to Early Access.

Third Party - Campaign Developers


DCS World continues to offer new opportunities for our third-party campaign makers to produce world-class content. Please take a look at the joint letter below. It is written by all the campaign makers and gives you a good idea for what they are trying to achieve as a community. Great stuff!

"Dear virtual pilots,

This is a joint letter from all 3rd party campaign developers to the entire DCS World community. You know, we do not look at each other as competitors. We're more like a virtual team of mission building enthusiasts. Although we work on our projects separately, we constantly help and support each other.

The most essential part of our success is you, the community. We're forever grateful for the support and enthusiasm."

- Gregely Gal
Third-party campaign developer




Very soon you can expect the release of the Ka-50 Pandemic campaign for the Persian Gulf. Another campaign for the Mi-8 helicopter in Syria is in progress.

Armen Murazyan


F/A-18C Rise of the Persian Lion campaign comprises 15 story-driven missions.

BADGER633




We are working on the release of A-10C Iron Flag campaign taking place in Nevada Test & Training Range.

We're also working with "Rain" Waters, former F-16 demo pilot and host of the afterburn podcast on F-16C The Gamblers campaign, recreating his experience during deployment in Syria, 2014. Kevin Miller and 'Jell-O' Aiello from Fighter Pilot Podcast are preparing the next Raven One campaign, taking place in Syria.

There will also be goodies for the Harrier in the Ottoman Courier campaign.

https://baltic-dragon.net

Baltic Dragon




A-10C Operation Persian Freedom campaign is in the making and will carry on the events of Persian Freedom into the Syrian theatre. This campaign will be for the Hornet and following 6 months of research and story writing aims to be an incredibly detailed scenario.

Ground Pounder Simulations




Our first project, Rising Squall, launched as the bridge between arcade and realism. We hope that Rising Squall will help to bring new players from other combat fighter genres. Experiencing the realistic flying characteristics of the jets while having a cinematic blast.

We are working on a tutorial campaign for DCS: F/A-18C. A series of detailed training missions that focuses on practicality and replayability, the idea is very similar to Laobi's "1-minute DCS" series. It will be FREE for those who own Rising Squall.

rising-squall.com

INVERTED



A second campaign for the UH-1H on the Caucasus map will be released.

In 2021 we will also start work on a campaign for the SA-342 Gazelle. However, completion is planned for the end of 2022. I want to take this opportunity to thank all the helpers from the community.

LOW-LEVEL HEAVEN




We plan to release the A-10C II versions of our Basic Flight Training (BFT), Advanced Aircraft Training (AAT) and Tactical Training Qualification (TTQ) campaigns.

We also expect to complete the following: F-15C Basic Flight Training Qualification, F-15C Aggressors Air Combat Maneuvering, F-5E Aggressors Red Flag and FA-18C Aggressors Air Combat Maneuvering campaigns.

MAPLE FLAG MISSIONS




The F/A-18C Operation Pontus campaign in cooperation with Baltic Dragon offers a new story-driven concept.

Currently, we are working on an F-16C Campaign project, which we plan to finalise soon. The campaign takes place in Persian Gulf and is supported by extensive research of HAF/ NATO Operations. Later this year, we plan to finalise the sequel of UH-1H Argo campaign which will take part in Syria.

373vFS Phoenix (Greg - Petritis)




The community response from the F-14A Zone 5 campaign has been motivating.

P-47D Wolfpack campaign is based on real-life combat reports of the 56th fighter group. Another F-14 project is nearing completion after over a year's work.

https://facebook.com/reflectedsimulations

Reflected Simulations



A thirteen mission campaign for F/A-18C set in the Persian Gulf and featuring SuperCarrier. In the midst of a geopolitical scenario, each mission will test your ability to fly and fight in a true to life modern battlespace.

SELDO




Black Sea Resolve '79 is a 25 mission campaign set in 1979. UN forces are supporting the newly formed Eastern European countries fighting for independence. Download now.

SorelRa




Part 2 of the Crew campaign. A series of campaigns for the Persian Gulf map are in development for the UH-1H Huey, Ka-50 Black Shark 2, Mi-24P Hind, and AH-64D Apache modules. The beginning of 2022 is exciting for helicopter enthusiasts in DCS World.

Stone Sky
FONTE https://forums.eagle.ru/topic/254461-official-news-2021/?do=findComment&comment=4561546
Simulatori
Reparti AMVI
Altre Notizie