DCS WORLD NEWSLETTER 29.01.2021
31 gen 2021 • DCS World - Eagle Dynamics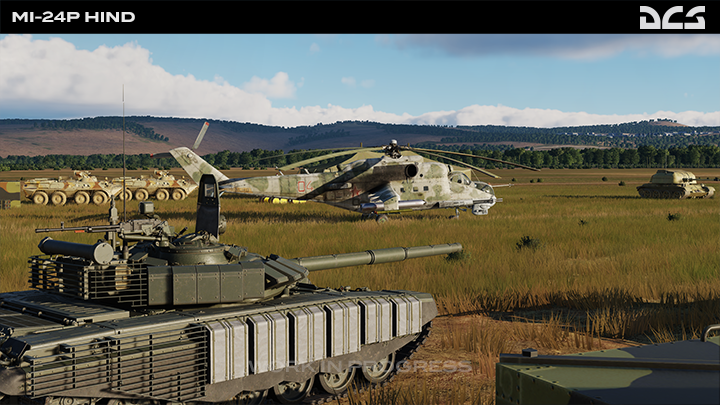 DCS WORLD NEWSLETTER 29.01.2021
DCS World - Open Beta 2.5.6
Some of the new features and changes to look out for include;
DCS: F/A-18C Hornet
The target designation (TXDSG) functionality has now been added. It allows you to see ground designation points and Launch & Steering (L&S) targets for flight members and friendly aircraft on the same Link-16 network. If you have not already seen Matt's video on this, please check out:
New Features
The ASPJ (Jammer) functionality
GMT A/G radar mode
SEA A/G radar mode
Added BDU-45 and BDU-45B Practice bombs
Fixes
Hat symbol added to RWR for aerial transmitters
Error in offset function logic of RWR
Countermeasure programs can now be created with weight on wheels (WoW)
Radar sweeps stuck under high G load
Radar contacts no longer in the Angle on Track (AOT) zone, only jammig contacts
DCS: F-16C Viper
New features
Improved shutdown sounds
Fixes
Radar sweep that sometimes became stuck has now been fixed
With no waypoints set, TGP would not slew in CCRP
AIM-54 showing as 'U; in RWR
DCS: A-10C II Tank Killer
Additions
HOTAS CMS functionality updated to reflect real aircraft
Implemented jammer auto OFF function in AUTO when threat is no longer valid
DCS: UH-1 Huey
When using a head tracking or VR devices, the gunner view and gun direction are automatically uncoupled. The gun can also be assigned to axis controlling devices.
DCS World
Some of the most notable highlights and bug fixes from the recent Open update 2.5.6 include:
M45 Quad-mount armour has been improved
Corrections to Auto-loft for Aim-120
A desert livery for the BTR-82 has been added
NS-430 brightness controls added
Revised Multiplayer Redout/Blackout Pilot behaviour
The 'Handy Wind' bulk carrier ship with functioning helipad is now available
Campaigns
We have been working closely with our third party partners to bring you exciting Campaigns that will test your skills:
F/A-18C - Campaign
The Rising Squall campaign is driven by an intricate storyline and represents an intense conflict. With a smooth learning curve for beginners and missions that progressively become more difficult, the campaign includes professional voice-actors.
Check out the trailer
Mi-24P Hind - Development Report
Our current focus is tuning Multi-Crew compatibility and AI co-pilot and pilot features that we plan to deliver with the Early Access release. We are also testing and connecting the sounds from the engines, systems and rotors.
The unguided weapon systems for the cannon and rockets are already operational in automatic mode. We are currently developing the operators ability to direct guided missiles using the mouse, keyboard and joystick.
We are also working on improvements to the 3D cockpit, as well as an English set of labels.
Check out the In Development Screenshots.
FONTE https://forums.eagle.ru/topic/254461-official-news-2021/?do=findComment&comment=4553551
Simulatori
Reparti AMVI
Altre Notizie